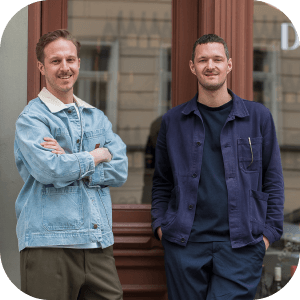 Our Guarantee
A fancy label is not enough. We aim to seek out the best natural wines, taste them personally and make them easily accessible to everyone🤞
Our take
Voluminous with concentrated Ganevat energy: a creamy power Chardonnay with sesame and ripe citrus fruits. Champions League.
Clear, bright natural wines with a rather classic aroma spectrum.
Vinification
La Pèlerine 2018 from Domaine Ganevat
Concentrated energy and aromatics in the glass. La Pèlerine 2018 is one of Ganevat's most powerful and intense wines. 100% Chardonnay pressed from a small parcel in Les Courbaines, growing on chalky gravel and marl soils. Smooth and creamy with butter, sesame and ripe citrus fruits, but always with pressure and animating acidity. This does not make you tired, but lifts you up. Careful hand harvesting with direct pressing, then aged for a full four years in amphorae as ouillée, i.e. not oxidative. Like all natural wines from Domaine Ganevat, unfiltered and bottled without the addition of sulphur.
Facts
Certification
DEMETER, FR-BIO-01
Abfüller
Domaine Ganevat, Ham. de la Combe, 39190 Rotalier, France
Contemporary Wines
Contemporary Wines
Contemporary Wines
Discover more of
Anne & Jean-Francois Ganevat