About Drops
The beginning of a new wine generation
Hey! 🖐 We are Drops, wine merchant for a contemporary, open wine culture.

We offer natural wines of a new generation that are far more than funky. Purist, terroir driven and open-minded.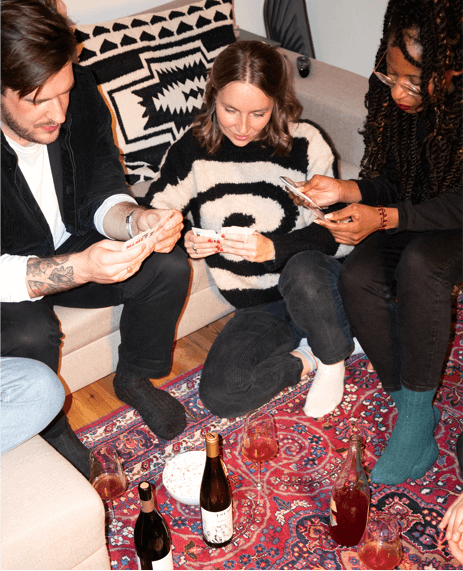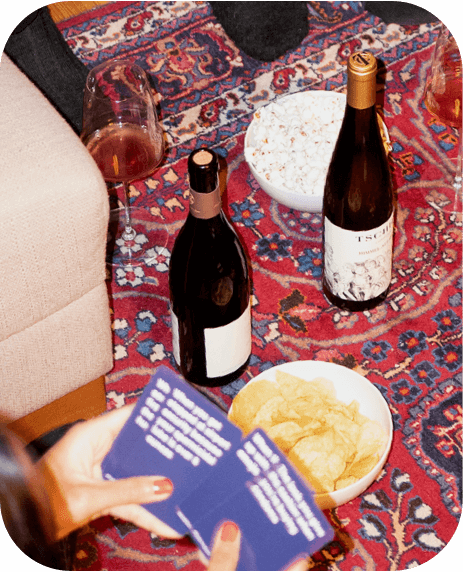 We think it's time...
...for an open, undogmatic wine culture instead of elitist structures
...to make the wine business sustainable
...for a wine language that inspires instead of feels intimidating
...for more awareness of what we put into ourselves
...to make it easy for wine drinkers to understand what they really like
Our Purpose
We make serious natural wines approachable to everyone and are committed to a fair and sustainable future.


Our values
What is important to us
✨ Quality
Not every natural wine is automatically a great wine. It takes know-how, total dedication and a lot of intuition on the part of the winemaker:in. Since we have made it our mission to select the finest wines, we are very careful in our selection.
Tastes differ, of course, but quality - from our point of view - can be clearly defined. We then speak of the magic triangle of complexity, balance and length.
The magic triangle
Balance ➔ A wine in which extract, acidity, sweetness, aromas and alcohol interact perfectly.

Complexity➔ A wine that is multi-layered and has a lot of flavours.

Length ➔ A wine that leaves you speechless long after it has run down your throat.
🤝 Inclusivity
We are committed to break down the encrusted structures of the elitist wine culture and making the experience of wine accessible to all.
That's why...

- we strive for a welcoming and accessible language
- we highlight female winemakers
- we bring winemakers and wine drinkers closer together, among other things with our videos
🌱 Sustainability
We only offer handcrafted and natural wines that are sustainably grown (including without pesticides), spontaneously fermented and handcrafted with minimal intervention.

- We send our parcels CO2 emission-free
- We work with a sustainable bank and support education
- We are on track to be 100% carbon neutral
💡 Knowledge
We believe that knowledge is the key to a self-determined and happy life. That is why we see it as our task to impart some wine knowledge to everyone who is curious:

- to better understand your own taste in wine
-to make it easier for you to choose your next bottle
- to make purchasing decisions more consciously, for your palate and our world.
🪟 Transparency
To be able to keep our promises, we work very closely with our winemakers. We demand transparency from all our partners in terms of cultivation, production and cellar work.

We ourselves regularly publish our process of becoming climate neutral - including any failures.
Drops Team
Hi, welcome to the wine nerds!
We are: Chris, the business guy, driven by the vision of an open wine culture, Retno, the designer whose creations make people's lives easier and Oliver, the foodie who wears his heart on his palate.
Nice to meet you!